In case you missed the first portion of the series, please read How to Build A PBN first.
This will show you how to properly setup your Private Blog Network from the beginning.
Now, in this portion of the training, I'll be showing you how to find domains you can use for your PBN.
It's not hard and you can pick up domains for the regular price of registration ($10 for a .com, etc)
The main point I want to emphasize in all of these is that we want to be sure the backlink profile is clean.
What's the Backlink Profile?
This is simply the links that are pointing to our domain – the links are what makes the domain valuable to us as SEO'rs.
We're not worried about the name or branding in this case – we just want the link juice the domain can give us.
It's as simple as that.
Now, if I find something cool that I can use for a money site, I'll use it.
But for these domains, we're looking to use them as part of our Private Blog Network.
So, let's get started…
Before we discuss what we're looking for, I need to tell you what we DO NOT WANT!
I call this the 5 No-No's For PBN's
No Porn Links or Content
No Pharmaceutical Links or Content
No Purse Deal Links, Cheap shoes, etc
No Poker
And No Old PBN's
Now, it's not going to hurt if you have a handful of links that are from bad places or an off link here an there.
What I'm referring to is a barrage of spam with Porn links or Buy Viagra or Cheap Coach Purses used as anchor text links.
You'll be able to spot these a mile away.
It's all part of investigating the backlink profile to make sure it's clean.
To do that, we've got a few choices –
Open Site Explorer will show you a few however it's my least favorite of the tools for research.
Majestic which provides the Trust Flow metric will also reveal the back links in addition to the anchor text used and is very reliable.
However, my favorite is Ahrefs because it's easier for me to navigate through and it finds more links than the other services provided.
The reason these are different is because they all have their own way of aggregating and finding data or I should say finding the links.
Just because a link is put on a site, doesn't mean that Google has found it.  
The link has to be crawled, then indexed.
And each of the 3 services listed above all have their own ways of finding links that are independent of Google.
The purpose of using these is so that we can see the anchor text used so we'll know if the domain is clean or if it's been spammed to death (aka – the backlink profile).
What I'm really looking for is domains that I can pick up with existing links that I can't build myself.
Every link building tool on the planet can build links from Blogspot, WordPress, or Twitter.
However, sites like Wikipedia, WhiteHouse and Forbes are a little more difficult.
That's what I'm looking for. 
The links that I can't build myself or hire someone to build myself..
We're looking at two (2) types of domains.
Auction Domains
Expired Domains
Auction domains are just that – the registrant has not renewed the domain, so it will go to the auction block.
There's thousands of these domains going off every day so it's very easy to get into a bidding war.
The problem with this is most people are still focused solely on old metrics like Page Rank.
Repeat after me..
Page Rank will Break The Bank.
Meaning – if you solely rely on Page Rank as a metric, you'll overpay for every domain you buy.
Why?  Because that's what the majority of all other domain buyers are still looking at.
Instead look at other metrics like Trust Flow and Domain Authority.
For me, personally I look at Trust Flow because Domain Authority can easily be manipulated by just hammering a domain with links.
Let's first talk Auction Domains.
When looking at auction domains, I use Register Compass because it helps to sort out all the data and I can see it in one spot from a 30,000 foot view.
Here's what the screen looks like on any given day.

I'll tweak the searches in Register Compass a bit but ultimately I'm looking at domains that have a Trust Flow of 10 or higher and a Domain Authority of 10 or higher.
And most importantly – if I'm buying using Auctions – they MUST still be indexed in Google.
Now, even if you pick up something in the Auction phase, you'll pay whatever your bid plus the regular registration fee.
So, if you win the bid for $12, you'll pay the registration in addition to that so, you're looking at somewhere in the ball park of $22
When you buy a domain at the auction, the age of the domain transfers to you because the domain didn't technically drop.
There's some debate about this in the SEO world about how these domains are viewed in terms of their age.
All you need to know is when you bid – buy something where the links will back up the data.
Be sure the links justify what you're paying for with the domain and if I'm buying an auction – they must be indexed.
I go over this a lot more in my Inner Circle and a few of my other SEO trainings, what I want to focus this tutorial on is the 2nd option which has domains you can pick up for the regular price of registration.
How to Find Quality Expired Domains with Existing Authority Links
These are domains that have already lapsed and have been dropped so you can pick them up for the regular price of a registration ($10 for a .com, etc)
It's just like you're buying a brand new domain.
These domains typically are not indexed.
We're looking for the sites that may have been offline for a while that have good metrics (backlink profile).
Even though the domains have expired – many still have links from high authority sources in place.
So, the process goes like this..
We'll scrape for authority urls, then search for broken links, then analyze the results.
First, we get a list of all the sites that are authoritative that we can't just build a link to using software or manually building a link to our site.
These are sites like Wikipedia, WebMD, or the WhiteHouse
Secondly, once we have the domains, we'll fire up one of our favorite tools – Scrapebox.
We'll use Scrapebox to grab all the indexed pages from these authority sites.
Here's how..
First, you'll need a large set of keywords (nothing special here – just a lot.)
We'll merge that keyword file with the following code with a list of keywords
Enter the following footprint in Scrapebox as shown below
Site:domain.com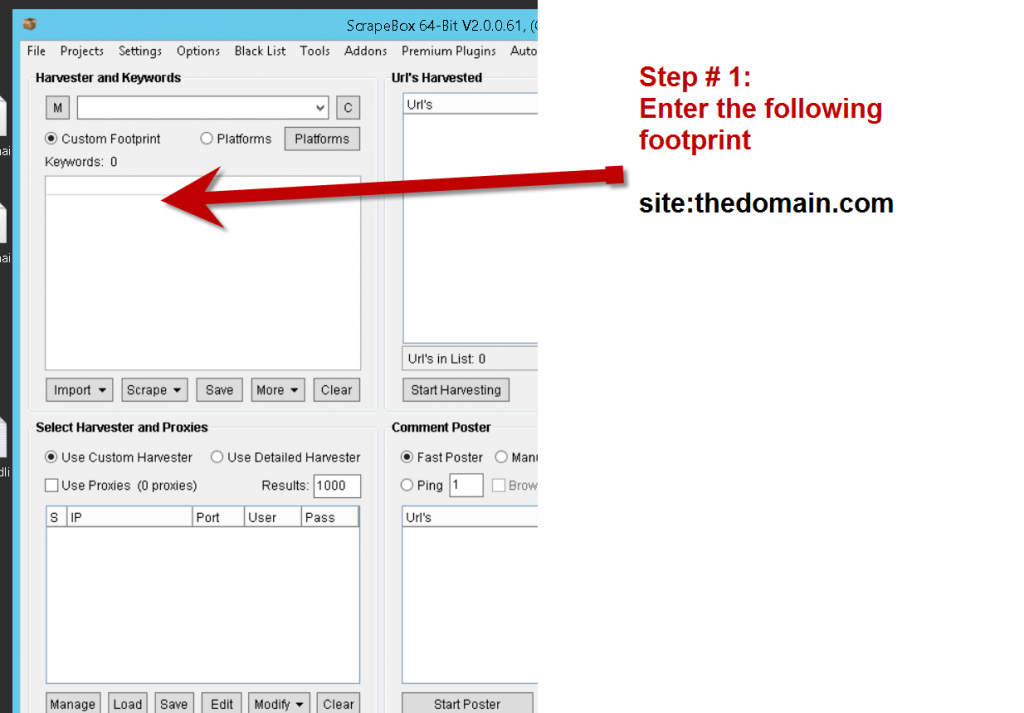 So, if we were scraping Wikipedia, we'd use site:wikipedia.org
Next we click the M button to merge that footprint with our list of keywords (the massive list of keywords in a text file – if you don't have one just do some searches on Google) as shown.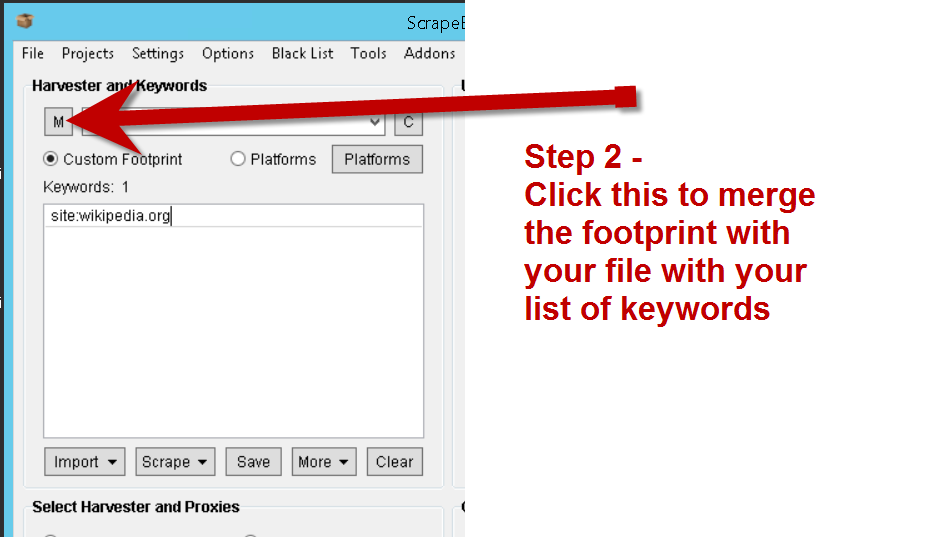 Once, we merge the keywords with that footprint, it will look something like this –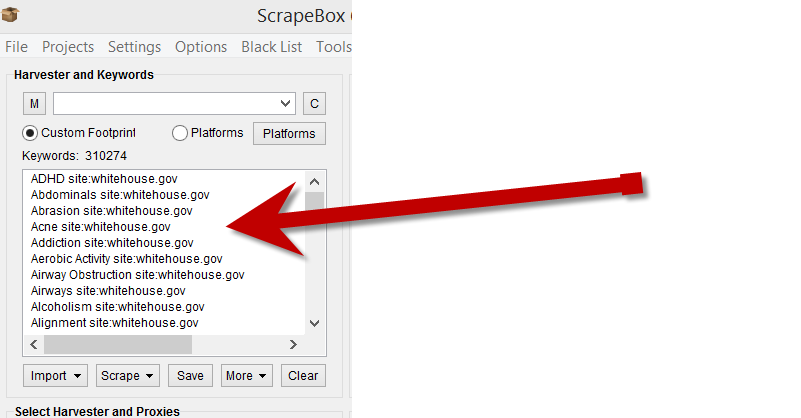 Now, we click the Start Harvesting button and Scrapebox will be begin harvesting all of the urls from the site we plugged in.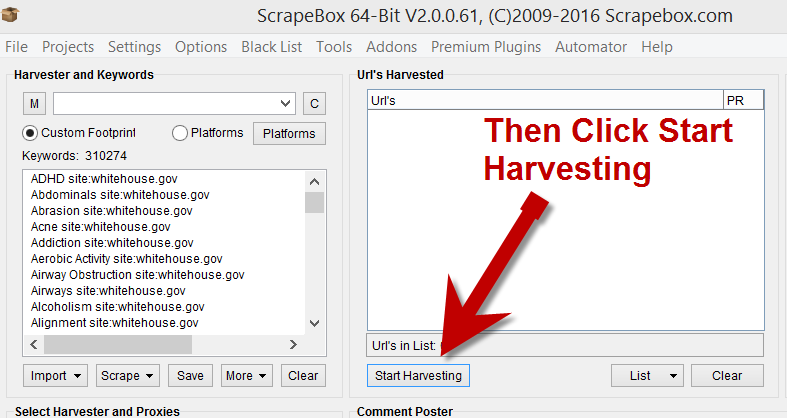 This is creating a Seed List so that we can search for broken links from these urls.
This is what the screen looks like while we're running a scrape…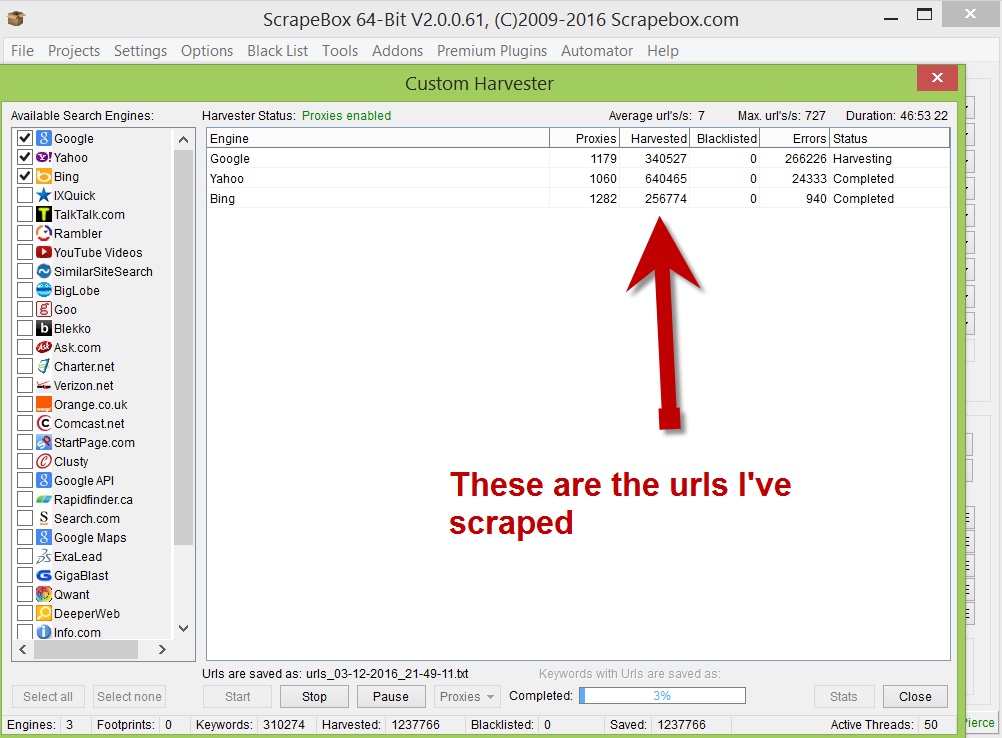 Finally, we're now ready to Search For Domains!
We do this by using software to find the available domains, filter out our criteria.
And there's two that do the job.
First, there's Project Lazarus.
I've used this for the last year and been able to pick up a good bit of domains.
The software isn't pretty in my opinion but it will find domains that you can grab for the regular price of registration and it will find expired Web 2.0 accounts.
The guy behind it is always making updates and it's a good product – I'd recommend it and I still use it to this day.
The key to making it work is having a large Seed List just like I showed you above.
If you skimmed over it, go back through the section above.
And you'll need to become familiar with sorting the domains using Spreadsheets to filter your criteria.
Finding Domains using Domain Hunter Gatherer
The 2nd option which is my favorite by far is called Domain Hunter Gatherer.
Here's why I like this over everything else on the market including many of the highly marketed scrapers.
To begin with – the user interface is much easier to navigate through than anything else I've seen..
Secondly, you're able to search by either keyword or use a Seed List.
So, the Seed List is totally optional using Domain Hunter Gatherer – although I recommend it because you can dictate what sites you're looking to get links from.
The closer the link is from say a site like Wikipedia, the better of you are.
Third, you can also search for expired Web 2.0's from sites like Tumblr.
Finally, you can analyze the domains all from within the dashboard.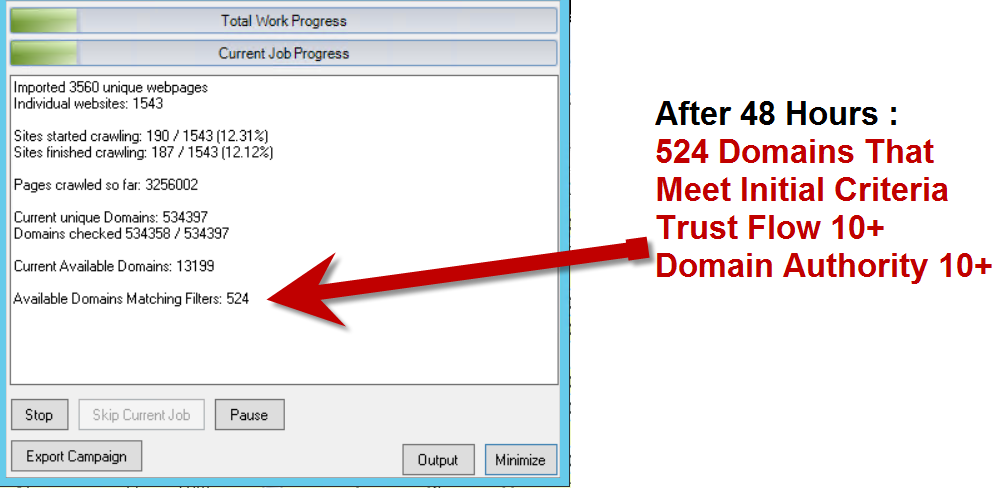 See in the image above out of 13,199 domains, 524 meet my criteria for Trust Flow, TLD and Domain Authority.
Analyzing and sorting 524 in an Excel spreadsheet is a lot easier than filtering through over 13K domains
You can find it here – http://domainhuntersoftware.com
How to Analyze the Domains
Remember the 5 No's for buying domains
1. No Porn Links or Content
2. No Pharmaceutical Links or Content
3. No Purse Deal Links, Cheap shoes, etc
4. No Poker
5. And No Old PBN's
After we've filtered out our criteria, we begin looking to see which domains make sense.
You can delete a lot of these because you'll be able to spot spam a mile away.
When, you're looking at the domains and you see something like buycheapcialis or supercheapcoachpurses or something like that as the domain – don't even look at it.
The key is being able to quickly go through the sites to spot the winners from the duds.
So, here's the process after you've got a list of domains.
1. Start with the Way Back Machine
What I mean is enter the domain in question in the Way Back Machine as shown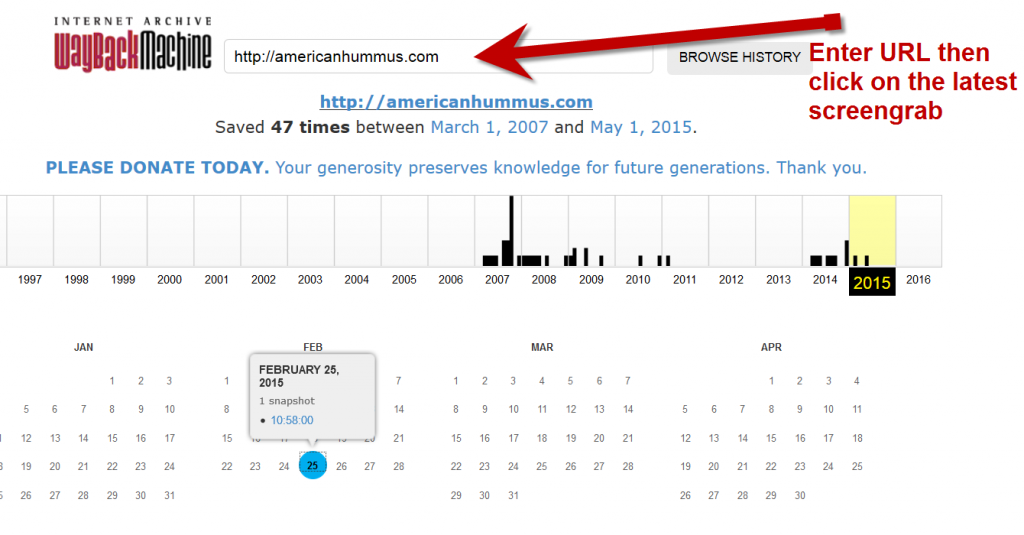 And what you'll see is what the site looked like before you.
If it resembles any of the 5 No-No's then ignore it and move on.
Let's look at the site above and what it looked like previously.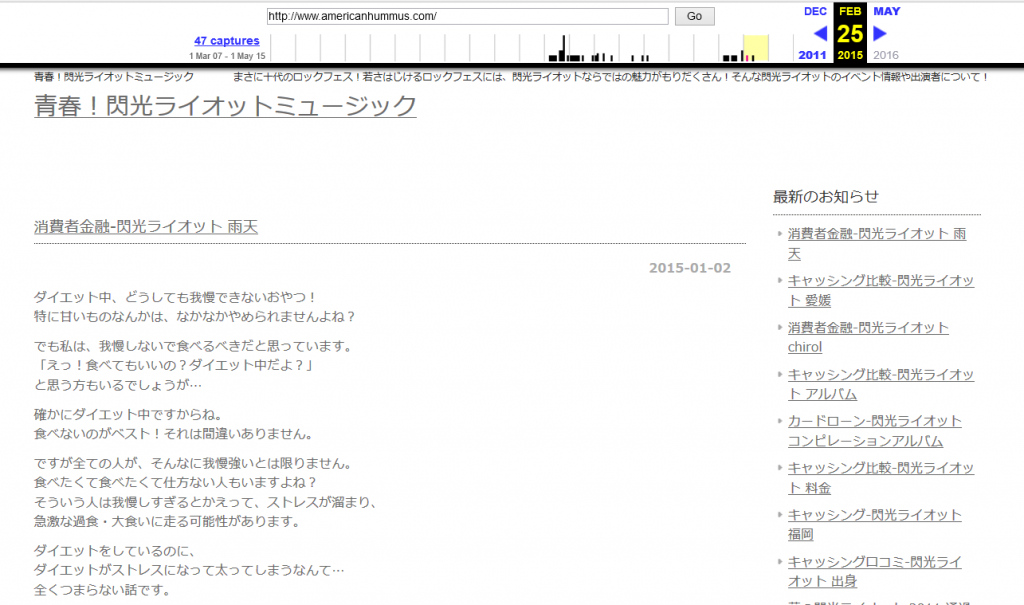 This is a Chinese, Old PBN which means its a big No!
Again, I'm looking for something that looks legitimate but has just been offline for a while
Here's a sample site that's not pretty but does looks legit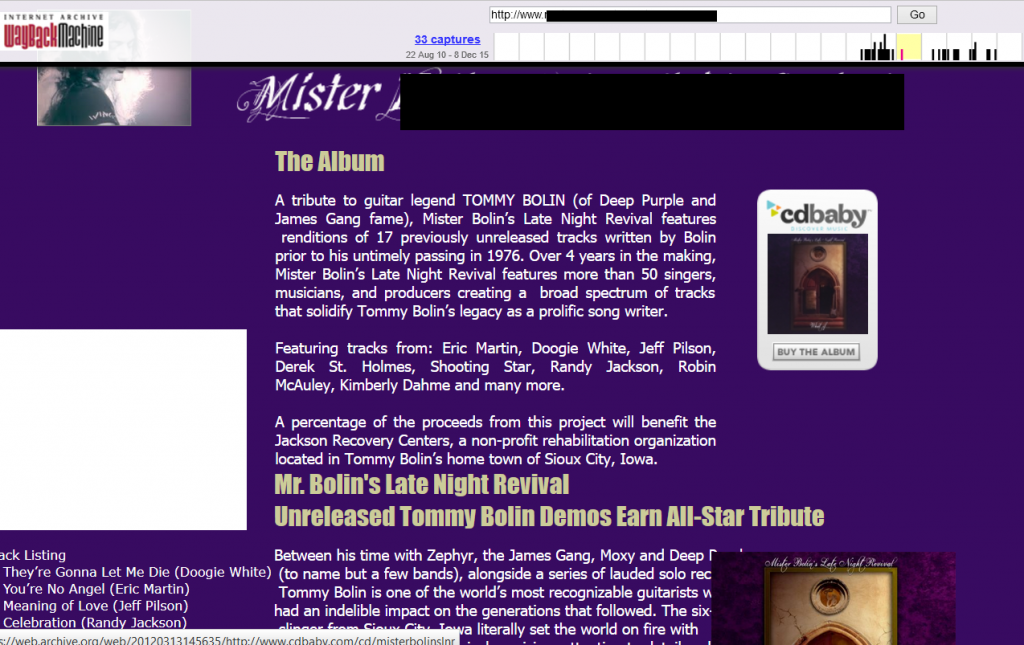 And if the domain, looks like a legitimate domain, proceed.
2.  Take a look at the backlink profile
If the domain looks good in the Way Back Machine, we'll dig further by looking at their back links.
We do this with either Majestic or Ahrefs.
Both tools work and will get the job done.
Just be sure if you're looking at the Referring Domains in Majestic, to look at both the Fresh Index as well as the Historic Index.
I've found that oftentimes, Majestic will report a link as being deleted even though it's still in place.
Be sure to refer to the 5 No's for PBN's
And if I see anything like this :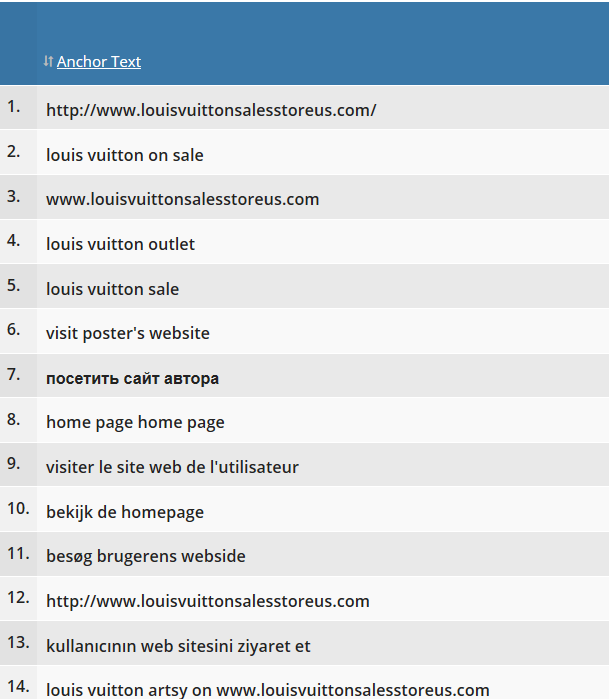 Or anything like this: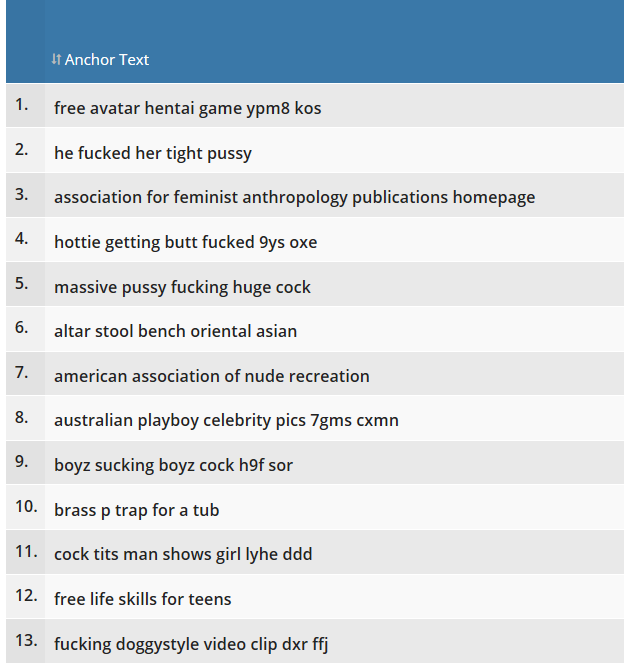 I'll move along.
Since, I showed you what I avoid.
Let me show you a glimpse of one that has strong backlinks and the site looked clean with no signs of the 5 No-No's that has been offline for several years.
Take a look at the referring domains.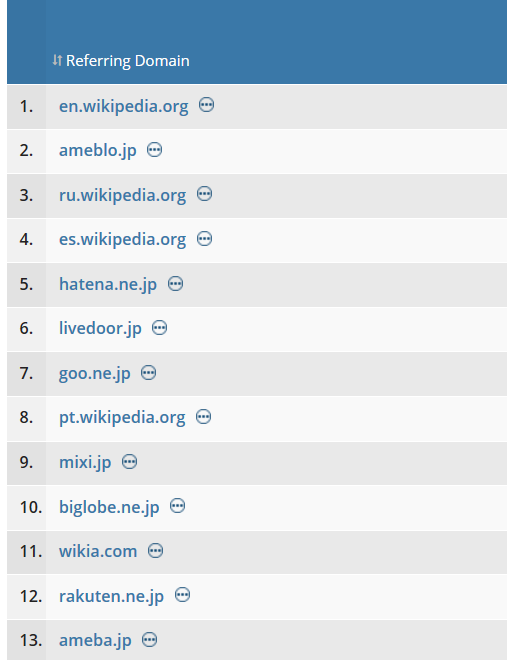 Again, it's still got these links even though the site has been offline for years.
Which presents an opportunity.
Find the domains that have strong backlinks, then I'll buy it through Godaddy or Namecheap and get them re-indexed.
Re-indexing is a breeze if you've followed me so far.
The Domain Buying Process
I'll use the same account to buy and once I pick it up, I'll change the contact info using the Fake Name Generator, like I discussed in the previous post found here.
For the email, I'll forward an email to an email that's checked regularly in case the old owners want to buy it back and also for the ICANN domain registration confirmation.
This training has turned out to be a monster, so I'm going to wrap this one up and in the next module, we'll pick up where we are leaving off in the next module.
In the meantime, like, share and comment.
And feel free to hop in the Fight Club to talk shop.
Oh, and be sure you're on the list to get the rest of the series once it's dropped…
[thrive_leads id='2820′]